DOT Physicals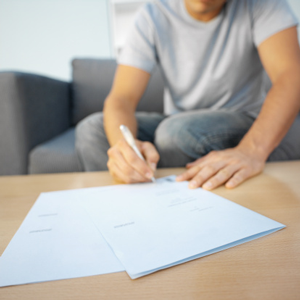 For those who operate a commercial motor vehicle (CMV), the Department of Transportation (DOT) requires regular physical examinations performed by certified medical examiners. Dr. Dallis Rogers at Body Basics Chiropractic is a member of the National Registry of Certified Medical Examiners and has undertaken the necessary studies, then passed the federal test to provide DOT physical examinations.
Over four million physical examinations are performed in the U.S. every year. Few medical providers, however, have taken the time to become certified medical examiners for the Department of Transportation. At Body Basics Chiropractic, our goal is to have numerous solutions available at one location for the convenience of our patients.
Get in For a Same-Day Appointment
We provide DOT physicals at the cost of $100, keeping our fee lower than many other medical facilities. If you'd like to get in immediately, we can usually see you on the same day. You can fill out your paperwork beforehand and bring it in with you; otherwise, you can complete these forms when you arrive.
If you'd like additional information, please visit https://www.fmcsa.dot.gov/ or contact our team today!

DOT Physicals Overland Park KS | (913) 685-0023