Acupuncture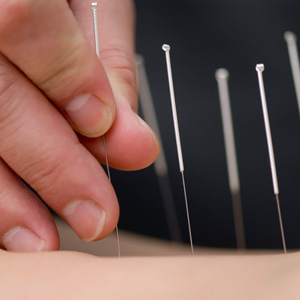 Acupuncture has been used for over 4000 years. It offers benefits such as stress reduction, the management of pain and anxiety and the relief of headaches, migraines and allergies, among numerous others. It's been proven so reliable that many insurances cover acupuncture, making it easier than ever for you to find out if it's right for you.
You don't need to be a chiropractic patient at Body Basics Chiropractic to schedule a time for acupuncture. Combining the power of chiropractic and traditional Chinese medicine, however, can be incredibly impactful on certain conditions. You may even see long-lasting results from a single treatment.
What to Expect
There's no need to feel nervous about acupuncture, even if you've felt a fear of needles in the past. Acupuncture needles are hair-like and can't even be felt when they're applied. They're disposed of directly afterward, never reused. The needles are left in for 13-14 minutes. If you receive chiropractic care, you'll have an adjustment first, then acupuncture, taking a total of about 20 minutes.
Dry Needling for Muscle Spasm and More
Our approach to acupuncture bridges the Eastern and Western techniques. Dr. Dale Hadlock uses traditional acupuncture points and targets muscle areas with dry needling. Dry needling focuses on trigger points, releasing overstimulated muscles so they can stop being in spasm. It uses the same needles but is based on different principles. You can benefit from both approaches used by Dr. Dale.
CONTACT US »
Would you like to find out more? Contact us today to schedule your appointment for acupuncture Overland Park!

Acupuncture Overland Park KS | (913) 685-0023